You may have probably seen a mini Monstera before. Maybe you've come across it in a botanical park or your friends' garden. But you may have mistaken it for a monstera or a philodendron. Well, guess what: It's neither a philodendron nor a monstera.
A mini monstera is probably one of the most beautiful and easy to care for houseplants that you can have right now. In June 2021, a variegated mini monstera was sold for NZ$27,100 (around US$19,000) on the Trade-Me site. It was a record-breaking sale.
The wonderful news is that for the rest of us, we will not need to pay that much. In fact, if you have an acquaintance, neighbor, or friend who grows a mini monstera, you can probably just ask for the cuttings and grow it yourself. But what is the best way to grow a mini monstera? Read on!
How to Identify a Mini Monstera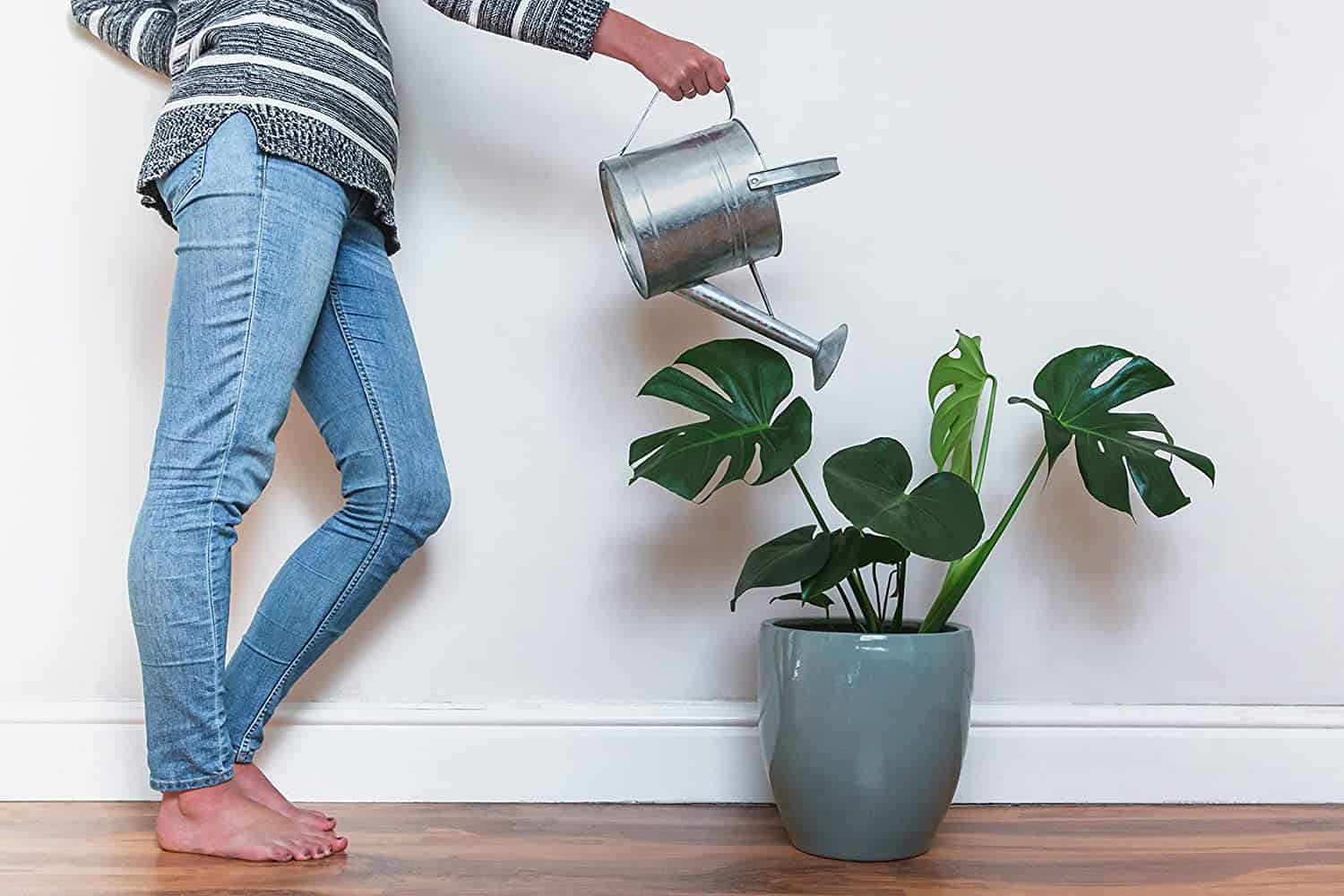 Mini monstera is officially known as Rhaphidophora tetrasperma. It's also known as Ginny philodendron. As its name suggests, it resembles a monstera deliciosa plant but with smaller leaves less than 12 inches (31 centimeters) wide.
However, a mini monstera is not a monstera, nor is it a philodendron. A Rhaphidophora tetrasperma comes from the same family as the Monstera adansonii, pothos, dieffenbachia, philodendron, and around 4,000 other plants that are classified as Araceae.
With so many lookalikes, this plant has been misidentified a lot. So how do you know it's really a Rhaphidophora tetrasperma? While it looks like a Monstera deliciosa, the Rhaphidophora tetrasperma is much smaller, and it doesn't produce edible fruits.
Aside from the smaller leaves, the mini monsteras also have fenestrations, while young Monstera deliciosa might not have these holes in the leaves.
The fenestrations on a Rhaphidophora tetrasperma are more open than those on Monstera deliciosa.
Interesting Facts About the Mini Monstera
Rhaphidiphoras, like the mini monstera, start their lives as shingle plants. They climb the host tree and then pressed itself flat against the bark. From there, it develops pinnate leaves with petioles.
When the petioles develop, the leaves grow away from the bark instead of getting too close to it. Sometimes, some of these plants will sever their roots. As such, some mini monsteras are known to be hemiepiphytes, which means they spend a part of their lives without feeder roots connected to the ground.
The leaves on young mini monsteras are more likely not to have perforations. They can look like ordinary leaves.
Where Does Mini Monstera Grow
The mini monstera is native to Malaysia and Thailand, where you can find them growing healthily and in abundance. In the United States, these plants can grow in zones 9b to 12.
However, if you live in places with colder winters, you might want to think about putting the mini monstera indoors. Or at least, take them inside when the days are colder.
Uses of Mini Monstera
Because of their unusual and beautiful leaves, mini monstera plants can make interesting houseplants. They not only help cleanse the air inside your home, but they can contribute to beautifying your indoor living space as well.
Outdoors, you can have these stunning vines crawling up tree trunks, helping envelop them with green, or sometimes, green and white leaves. As ornamental plants, mini monstera can line pathways or alleys and even liven up the front door.
How to Grow Mini Monstera from Seed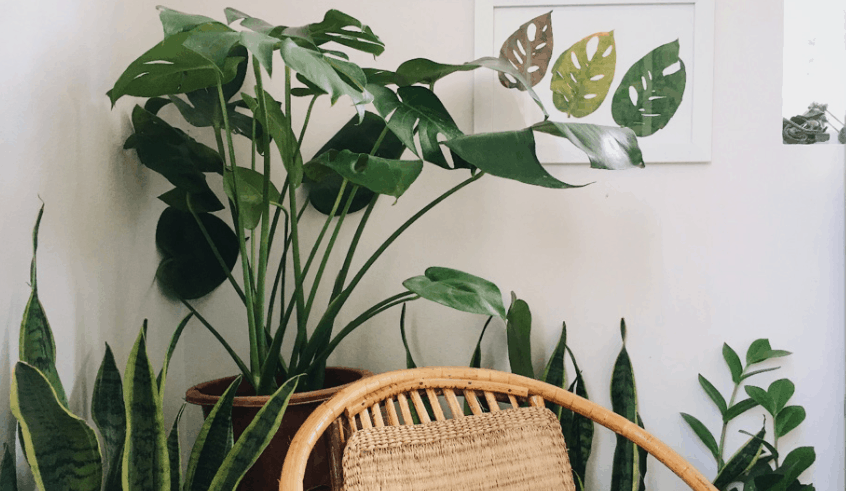 There are dozens of reasons to grow mini monstera from seed. For one, some people find it more satisfying to start their plants from seeds. And they get another plant that is different in looks and growing patterns from the mini monsteras they already have.
However, the fastest way of propagating a mini monstera is by cuttings. Look at your plant and then choose healthy cuttings that include two or more nodes. You can set the cuttings inside a container with water, submerging the lowest node. Or, when using potting soil, be sure that it is properly moistened. You can also use peat moss or LECA (lightweight expanded clay aggregate).
This video will show you the different media that you can use to root a mini monstera cutting.
Mini Monstera Growing Conditions
Mini monstera plants like their soil moist but well-draining. With a bit of care, this plant can grow very tall, sometimes reaching around 12 feet (3.7 meters).
The Rhaphidophora Tetrasperma likes bright but indirect light and needs to be overwintered if you live in places where there are cold winters. While it's easy to grow and propagate, this plant does have several pests and diseases that you should be wary of.
When to Plant Mini Monstera
It is ideal for planting the seeds of your Rhaphidophora tetrasperma in time for spring or summer. Remember that these plants like bright indirect light, and starting them when the sun is filtered by winter clouds might not be the best idea.
How to Plant Mini Monstera
The thing with mini monstera seeds is that they are viable only for a short time. Once you get the seeds, you shouldn't wait too long before you plant them. The best way to start your Rhaphidophora tetrasperma is to put the seeds inside a slightly damp paper towel. Then put the towel in a Ziploc bag and wait for it to germinate.
Once the seeds have long enough roots, or about 0.5 inches (1.3 centimeters) long, you can plant the seedling in soil. Alternatively, you can soak the seeds for up to 48 hours. After this, you can just plant the seeds in sterile soil. Make sure that the location where you plant these young mini monstera gets bright but indirect sunlight.
Planting Aroid Seeds
Here are some tips in planting Aroid seeds, such as the mini monstera:
Pots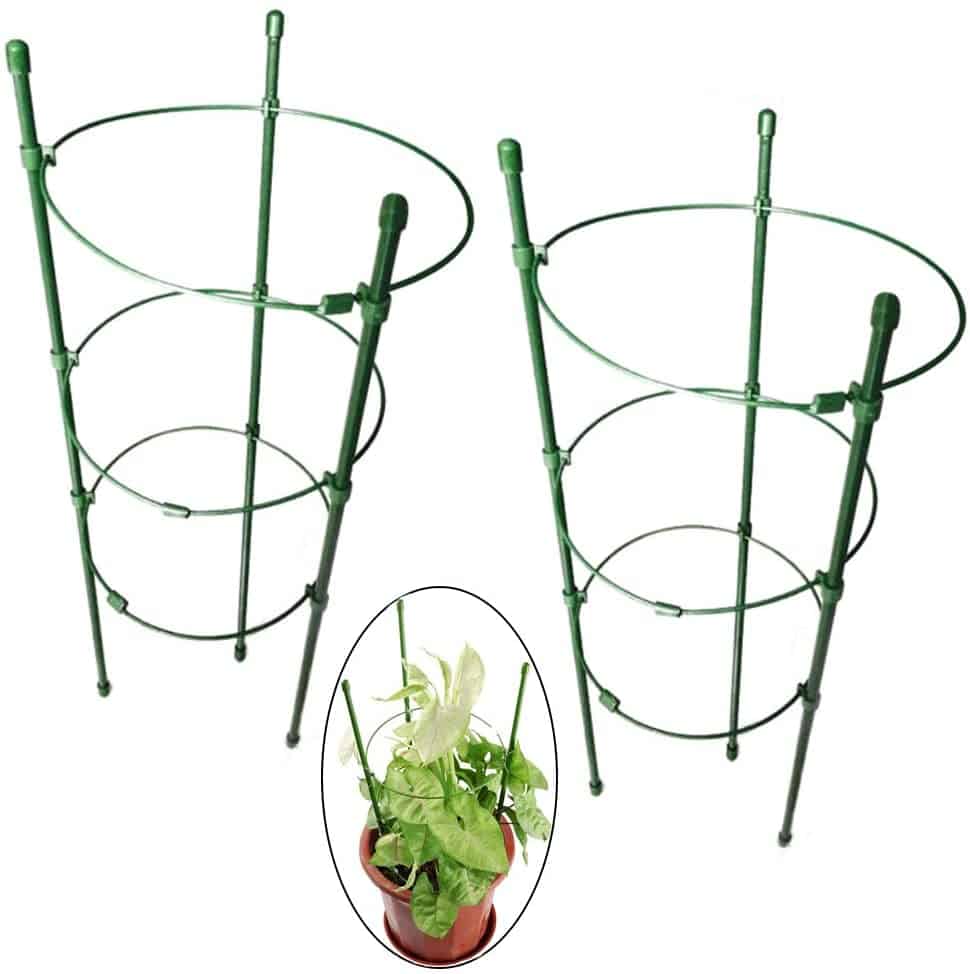 If you are buying pots to grow your mini monstera seeds in, remember that these plants like the soil to be constantly moist. As such, avoid terracotta pots as they can be porous. These pots will let a lot of the moisture evaporate, leaving the soil dry.
Getting a bigger pot will also help ensure that your mini monsteras have all the moisture they crave. Get something like the Novelty Full Depth Cylinder Pot that has a diameter of 10 inches (25.4 centimeters) and can accommodate your mini monstera and even a plastic trellis.
Speaking of trellises, here are some of the products that you can consider:
Mini Monstera Water Requirements
As we mentioned before, Rhaphidophora tetrasperma likes their feet to be in constantly moist soil. If you are putting it in pots, you should make sure that there's a drainage hole because as much as it likes moisture, it cannot be left standing in water.
Well-draining soil that retains moisture is ideal for these plants. Regular watering can also encourage the plant to grow faster and thrive. Never let your mini monstera feel parched or overwatered. You will need to strike that delicate balance of keeping the soil moist but now waterlogged.
Mini monstera can be very sensitive to overwatering. As a general rule, you should water your mini monster about once a week when it's summer. This is because the hotter sun will do its job too well, and the soil can dry out before you can water again.
Tips for Watering Your Mini Monstera
Mini Monstera Sun Requirements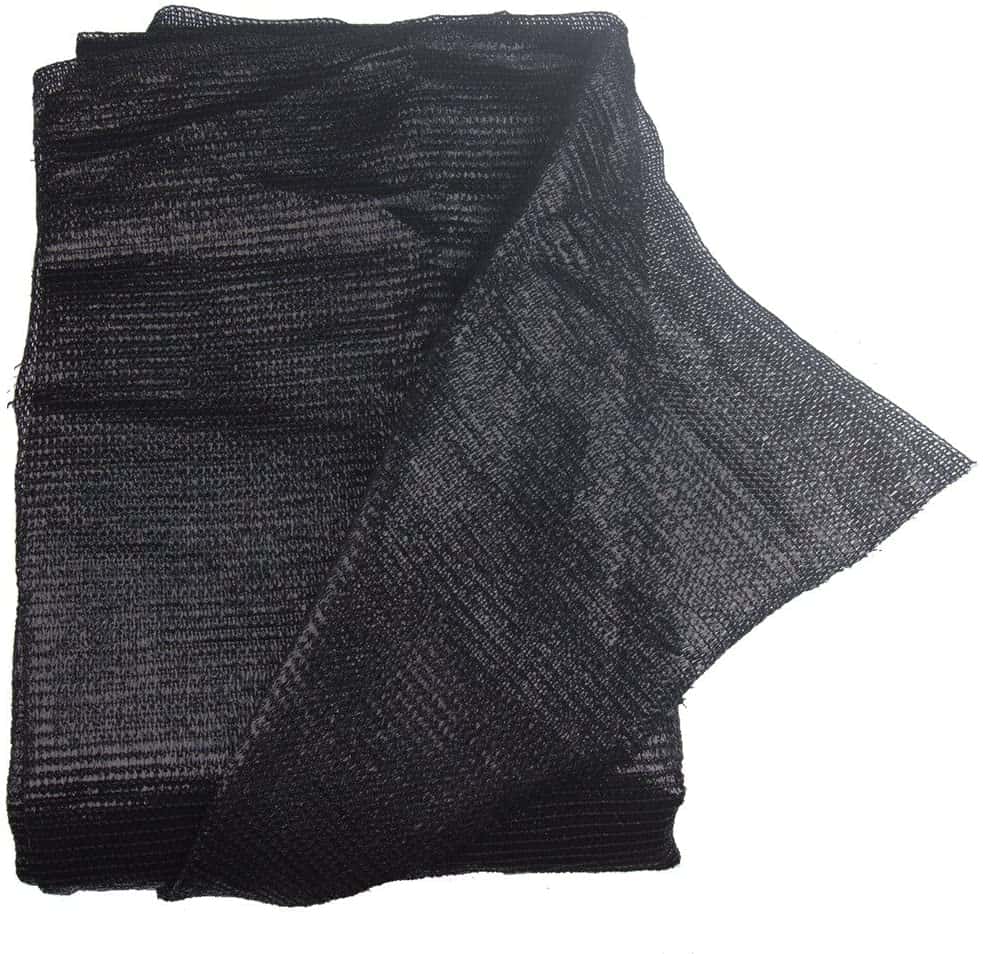 A mini monstera will thrive in a location where it can get a lot of bright but indirect light. These vines are often protected from bright direct sunlight in their natural habitat because a tree's canopy can filter the harsh and hot sun.
When you put it in pots and lack a good location to put your mini monstera, you can get a shade cloth to filter out the harsh direct sun. You can choose anywhere from 20 to 40 percent shad. Too little, and you risk burning the foliage of your mini monstera, while too much will block too much light and make your mini monstera grow spindly.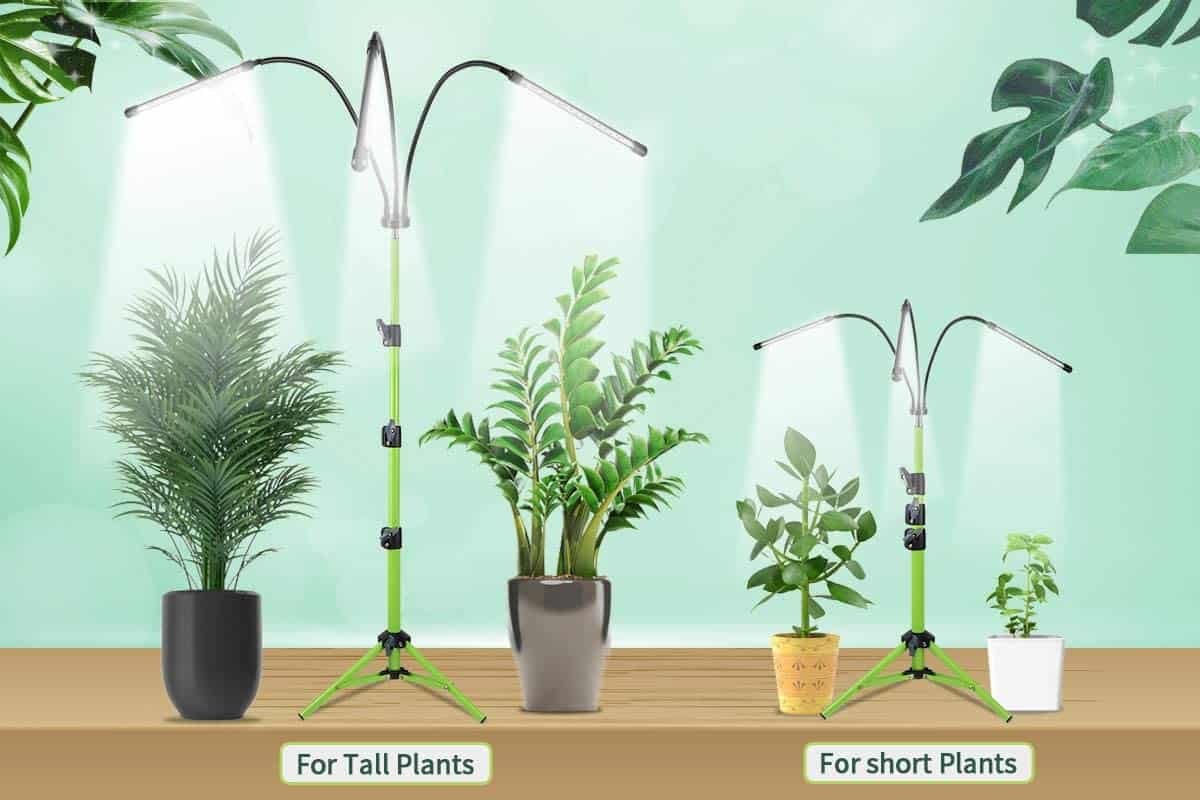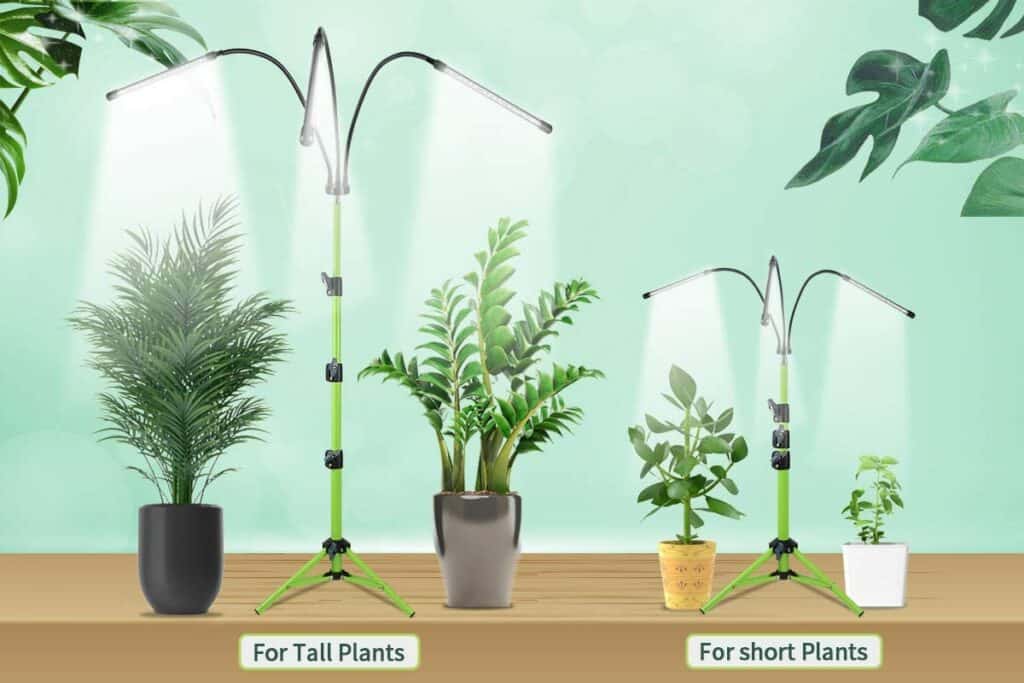 If you have your mini monstera inside the house, you should put the pots of mini monsteras near an eastern window to get a lot of light without being exposed to direct sunlight. Other growers also suggest putting grow lights near their monsteras to help it grow faster and healthier. Some of the products you can consider include:
Temperatures
Rhaphidophora tetrasperma is not winter hardy. You cannot leave it outside when temperatures are freezing. It grows best when the days are around 55 to 85 degrees Fahrenheit (12.8 to 29.4 degrees Celsius).
Remember that this plant is native to Asia, where the climate is warm almost throughout the year.
Best Mini Monstera Fertilizer
When choosing a fertilizer for your mini monstera, don't buy those that have urea in them. The gentler the components of the fertilizer, the healthier your plant gets.
Your mini monstera has very sensitive roots. Because of that, it's easy to burn them when you use harsh fertilizers.
Consider buying a slow-release organic fertilizer, such as:
Best Mini Monstera Companion Plantings
Sometimes, your mini monstera might appreciate some partner in the same pot. If you're running out of space, but you still want to add more plants to your space, then here are the best ones to plant with your mini monstera.
Schefflera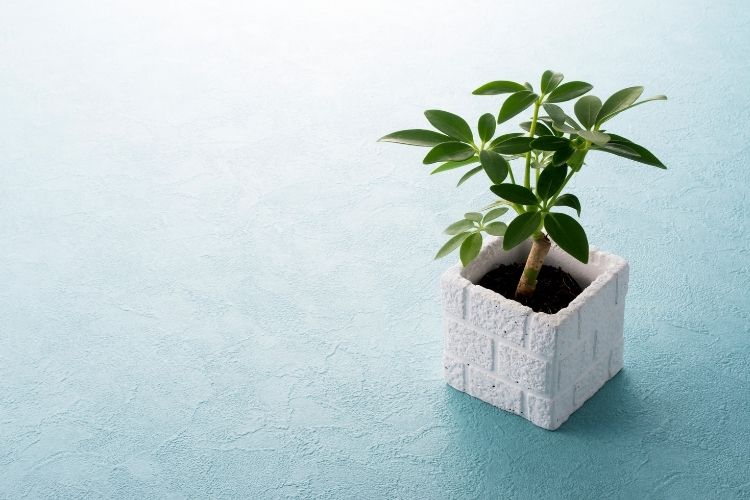 The curious leaves of a Schefflera will be a good contrast to the perforated foliage of a min monstera. Schefflera is also called the umbrella tree because the leaves are arranged as an umbrella spoke.
Most have three to five leaves in one spoke. Others may have more. But what's more important is that these shrub-like plants are easy to care for.
The Schefflera, when it gets tall enough, can also provide your mini monstera with good support. Perhaps, the Schefflera can also shield your mini monstera from direct sunlight if these two are placed in the same pot outside.
Pothos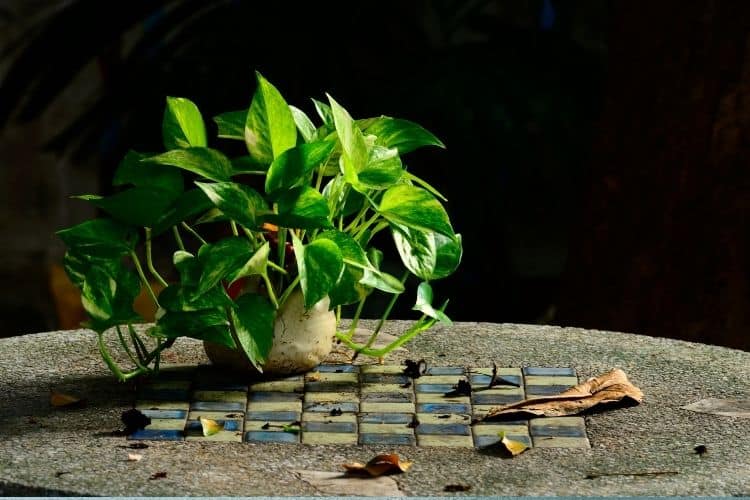 A pothos will be the perfect companion plant for your mini monstera. These plants have the same water and soil requirements as your mini monster. A pothos, however, can grow in low light conditions. That means that it can grow alongside your mini monstera in the same pot because it won't compete with the mini monstera for bright light.
You can keep a pot of pothos and mini monstera inside the house, as well. This combination will make for an interesting clash of different shades of green and different growing patterns without the headache because you care for it as if you're caring for the same plants.
Philodendron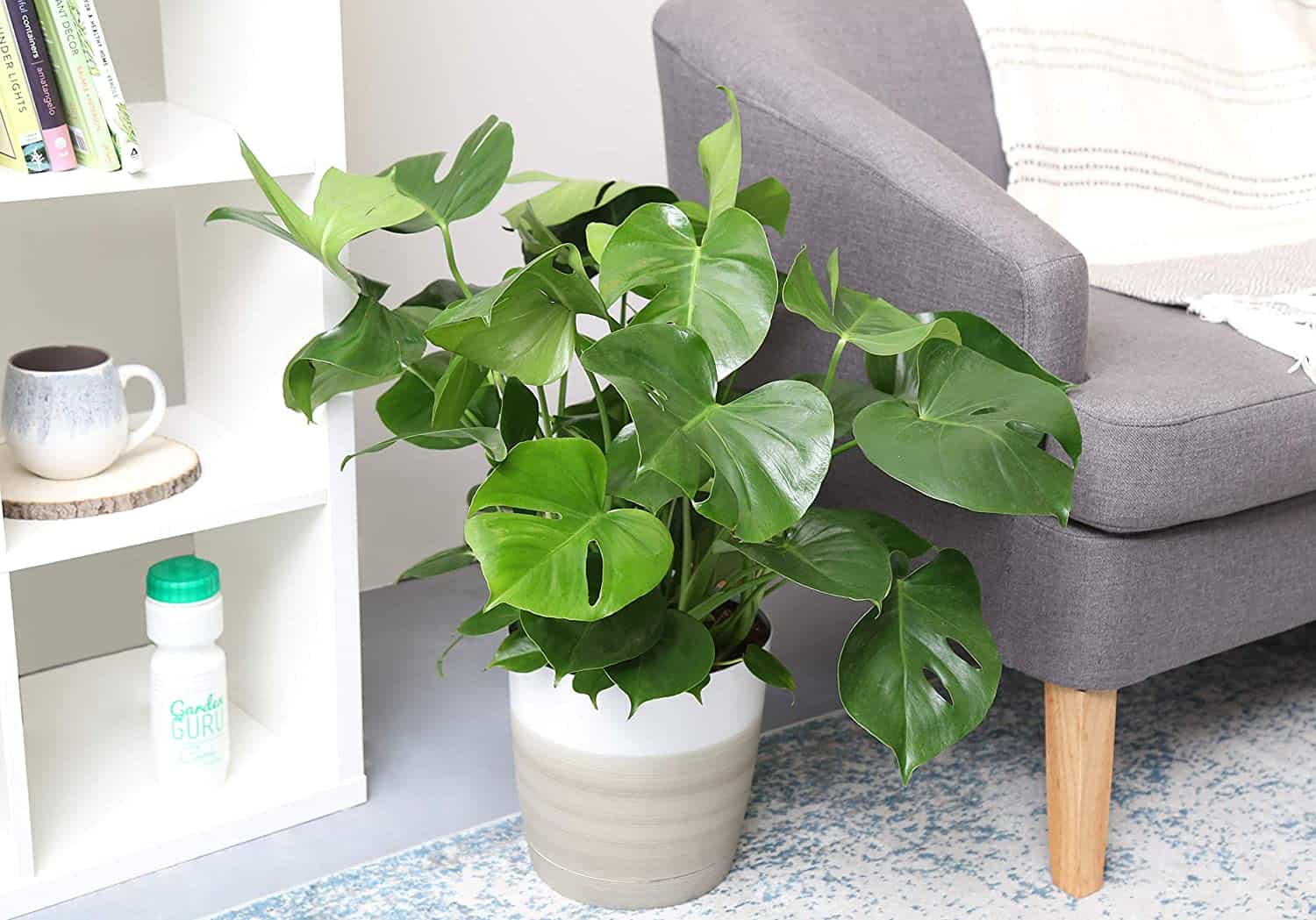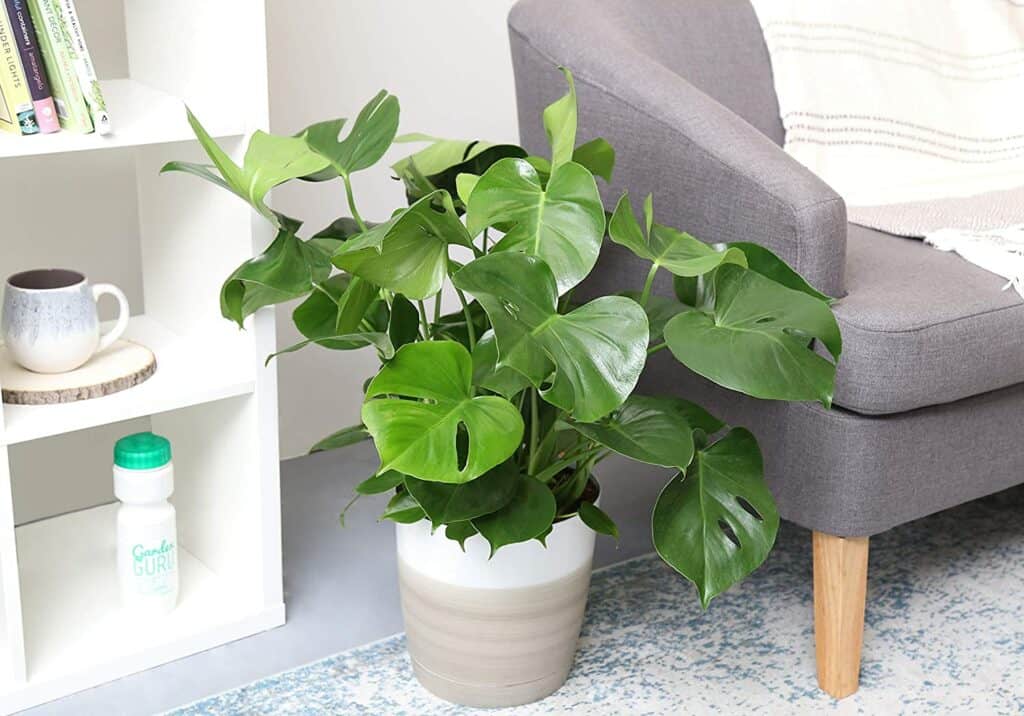 A philodendron is another plant that is just perfect when you're looking for companion plantings for your mini monstera. Like pothos, philodendrons have the same care needs as your mini monster. The larger leaves of a philodendron will contrast nicely with the smaller leaves of a mini monstera. Plus, the green on green colors will certainly make it a beautiful addition to your living space.
Mini Monstera Diseases and Common Problems
Is your mini monstera in trouble? It might be if it has some of the most common pests known to attack the plant. For one, spider mites love sucking on the stems and leaves of a mini monstera. The leaves can be speckled, or they might even turn yellow. Sometimes, there are scarring on the surfaces of the leaves.
If you're having pest problems, you can use neem oil to fight spider mites. You can also use a spray with pyrethrin if the infestation is too much and the damage is too extensive.
If you want to prevent insects from infesting your plants, be sure to care for them properly and give them the right amount of humidity. These insects thrive in dry and warm conditions, so make sure that your mini monstera gets a lot of humidity.
Bonus points because these plants love high humidity levels.
Diseases
There aren't too many diseases and pests that can plague your mini monstera. However, your mini monstera does have an Achille's heel in fungal root rot. Caused by a fungus in the soil, fungal root rot can easily be prevented by watering your plant correctly. Don't let the roots stand in water.
There is not a lot that you can do to save your mini monstera once the root rot has taken hold. If you detect it early, you can probably save the plant by cutting away the affected parts. When you transplant your mini monstera, make it a habit to trim the dead or rotten roots. This would help prevent fungal root rot from spreading.
Mini Monstera Treatments and Maintenance
Aside from using neem oil and other insect sprays when it has pests and giving it enough fertilizer during its growing season, you also need to prune your mini monstera. Mini monsteras like it when you cut them back if their stems become too long.
To prune mini monsteras, you should use a sharp blade and cut the stem below a node. It helps if the node you get has aerial roots that can make it easier fr you to propagate the cutting. Pruning is one of the steps that you can take to ensure that your plants are healthy.
Troubleshooting Your Mini Monstera
If your Rhaphidophora tetrasperma is not looking its best, you can often tell what's wrong just by looking for these signs:
| | | |
| --- | --- | --- |
| Symptom | Cause | Remedy |
| Pale or scorched leaves | Too much direct sunlight | Because it lacks the waxy substance that protects other aroids from too much sunlight, you will need to move your mini monstera to a location where they can get partial shade with bright and indirect light. |
| Patches or spots on the leaves | Using cold water or giving it too much water | Brown and soft spots are caused by giving it too much water, while yellowish or light brown patches can mean you've been giving it cold water. Use only tepid water when you rinse your mini monstera and do not overwater it. |
| The leaves have brown edges. | Several causes such as dry air or inconsistent watering | Water your mini monstera properly and ensure the right humidity levels at all times |
| The leaves do not have fenestration | Low lighting or insufficient supports | Ensure that your mini monstera gets bright indirect light and add a trellis or other forms of support |
| Yellow leaves | This is natural as leaves get old, yellow, wilt, and drop. But if several leaves are affected, then it might be because of overwatering. | Avoid giving your mini monstera too much water |
| Small leaves | The plant might be expending too many nutrients when it's growing, so new leaves are undernourished. | Prune the plant to keep it growing healthily. Also, ensure that it's getting the right amount of light and humidity. |
Mini Monstera Repotting Instructions
The thing with mini monstera is that it can grow fast, and it likes having larger pots. The more room it has to grow in, the better. And we don't just mean the surface area where it can grow or climb. Mini monstera plants like a lot of soil for their roots to flourish.
Choosing a pot that is about two inches (5.1 centimeters) wider than your current pot. It might help if you can choose a deeper pot.
Gently and carefully remove the mini monstera from its current pot, and be sure to brush away the old soil from the roots. Inspect your mini monstera's roots for any signs of root rot. If you find rotting roots, be sure to cut them off using sterile pruning shears.
If there are a lot of areas with root rot, sterilize the shears in between cuts.
Where to Buy Mini Monstera Seeds Online
You must remember that mini monstera seeds are not viable for a long time, and there are storage issues that can practically guarantee that buying seeds online means you're buying a dud. But if you still want to risk it, Amazon has some sellers that sell seeds.
Or you can check out other sellers such as Seed Vendor.
Where to Buy Mini Monstera Plants Online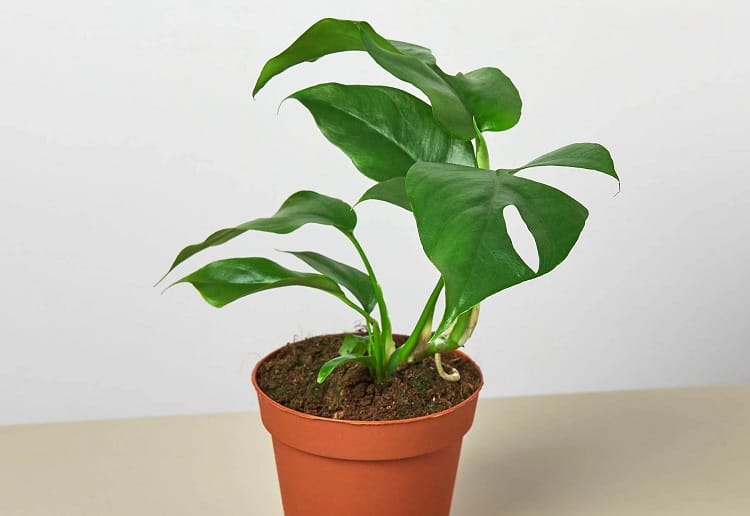 If you don't have friends who could give you cuttings of mini monstera plants, you can go to Etsy and do the next best thing: buy the cuttings or go for a rooted plant. Meanwhile, Plantz.com has a complete set of mini monstera plants and a totem, and the grow pot.
Other retailers, you can check out:
FAQs
Question: Is Mini Monstera Safe for Pets?
Answer: No. The mini monstera contains calcium oxalates in the sap, just like other plants in the same family. Because this compound isn't soluble in water, it can lead to:
• Vomiting
• Oral irritation
• Oral burning
• Difficulty in swallowing
• Drooling
Question: What Is LECA?
Answer: LECA stands for lightweight expanded clay aggregate. It's used for rooting your plants as a growing medium. Instead of using soil, you can use LECA.
These baked balls of clay are soaked in water. You will need to add the nutrients that your plants need into the water. LECA is useful because there is less risk of root rot. And unlike soil, there are fewer chances of pests that can kill your cuttings.
LECA also makes it easier to water your plants. Because it retains water, your plants can still get the moisture they need to grow without standing in a pool.
If that sounds like something you've read above, you're right. LECA allows you to safely grow your mini monstera cuttings without having to worry about root rot. What's more, the root systems that do grow from the cutting are thicker and more complex.
Question: What is the Easiest Way to Know When a Mini Monstera Needs to Be Watered?
Answer: Make it a habit to put your finger into the growing medium to check on your mini monstera. If it feels dry, then water the pot. If there is still some moisture there, hold back on the watering for a day or two.
You don't have to buy any type of soil tester. You just dip your finger into the soil!
Mini Monstera: Get Your Fill of This Easy to Grow Plant!
Looking like the little sister of the monstera plant and mistaken for a lot of others, a Rhaphidophora tetrasperma belongs to a class of its own. The beautiful plant is surprisingly easy to care for and much easier to propagate via cuttings.
Now that you have an inkling on how to properly care for a mini monstera, we trust that you will have a more enjoyable and hassle-free time filling up your home with this gorgeous plant.