So, You Finally Gave in and Brought That Plant Home from the Local Nursery… Now What?
Nobody is born with a green thumb, but if you are like us, you probably wouldn't be able to live without house plants. We want you to get the best experience caring for house plants and seeing them flourish, flower and fruit!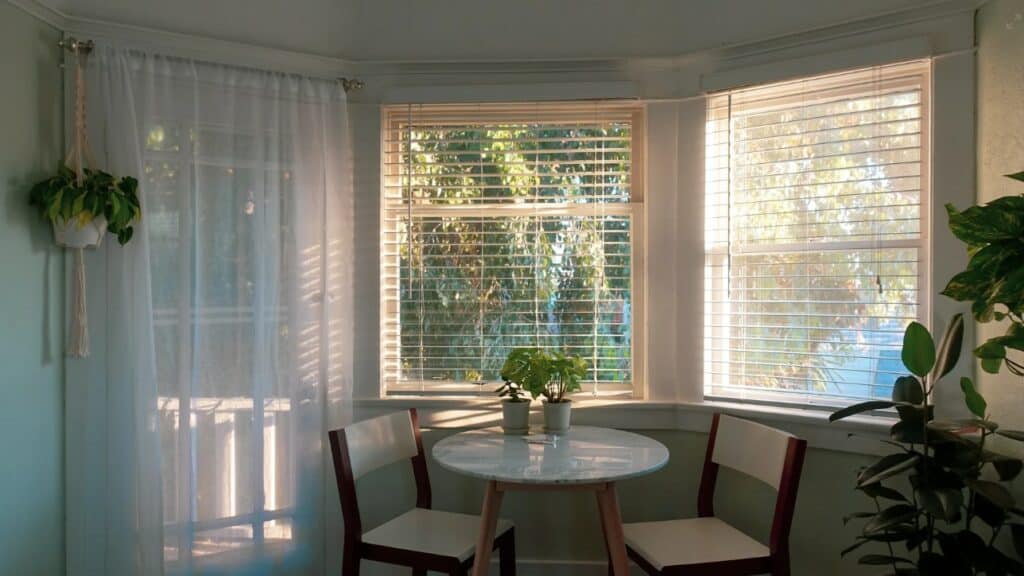 However, as most people realize, it's not an easy task once they start caring for live plants, sprouts, or anything beyond a basic succulent. In fact, it can be downright frustrating and unforgiving. Some people even think they have brown thumbs and will kill every plant they come across.
There's a degree of truth in these types of thinking. Give your plant the wrong care, such as overwatering or underwatering it or using the wrong kind of soil, and it dies. A lot of times, your once-healthy plant is showing signs of distress, and you don't know what's causing it, much less where to begin treating it.
Don't fret. Our team of experts will help you not only nurse your plant back to health but also prevent it from being anything but healthy. Potted Well will teach you how to do everything from choosing the right type of soil to knowing when to plant or a transplant, right down to taking care of your plants over the winter.
We have an extensive list of plants, their specific care guides, and all the how-tos you need to develop that green thumb.
Whether you decide to grow satin pothos, orchids, philodendrons, succulents, cacti, or monsteras, we have the guide for you. These extensive how-to guides will help you learn more about the specific plant species you're interested in, including:
How to identify them
How to grow them from seeds
What kind of soil they require to grow healthily
How to propagate them
The amount of sun, water, and fertilizer they need, plus other growing tips
Other plants that will grow in the same pot
The pests and diseases you should watch out for
Part of our mission is to make it easier for you to source the plants you want. This is why we also share the online retailers we love. If you've always wanted to know where to buy the best quality seeds, seedlings, or even live plants, then you simply must read our guides.
We'll also ensure you can find everything you need to care for your plants, from soil to watering systems. We'll make sure you can find everything you need to keep your plants alive and healthy.
What's more, we'll show you what planters are perfect for your chosen plant. We make sure to only suggest planters that will give your plant comfortable housing while also being a stylish piece of decor in your home.
Minimalist? Nordic? All white? We'll find the best planters, show you where you can buy them, and ensure they wilnd up to the test of time and dirt.
Plants in Water? We Talk About Them, As Well!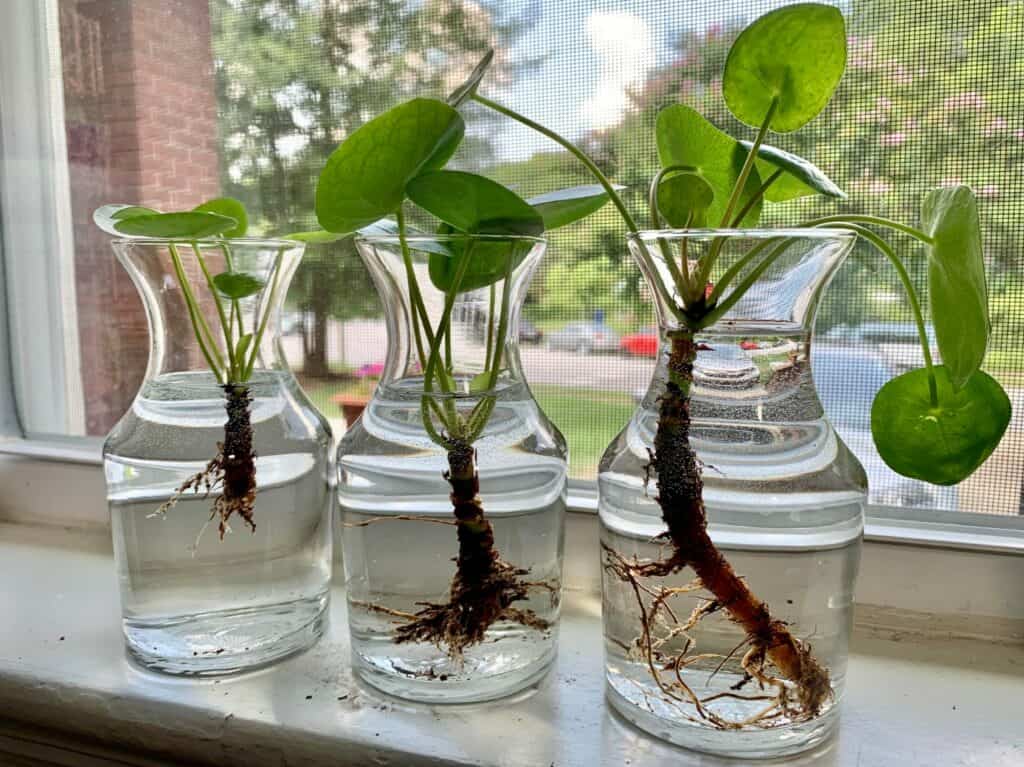 Other times, you don't even need or want your plants to be in the soil. We can guide you on your own journey into hydroponics or growing your plants in water.
Hydroponics is a novel way of growing your plants. Some people avoid using soil or non-soil alternatives inside their homes, while others like the idea of maximizing what little space they have. For them, hydroponics is the way to go.
However, one challenge with hydroponics is that the mechanisms differ. The setup and how you feed and care for your plants will be completely different, so you will have to re-learn many basics regarding plant care.
Our team of experts will guide you through the basics of setting up a hydroponics system. They'll get you up to speed on the products and materials you need, the plants that will grow the best without soil, and how to help them thrive.
In short, Potted Well aims to be your go-to source for everything plant-related, whether they are rooted in soil, hanging from your ceilings, or living happily in the water.
Plant with Us… With Confidence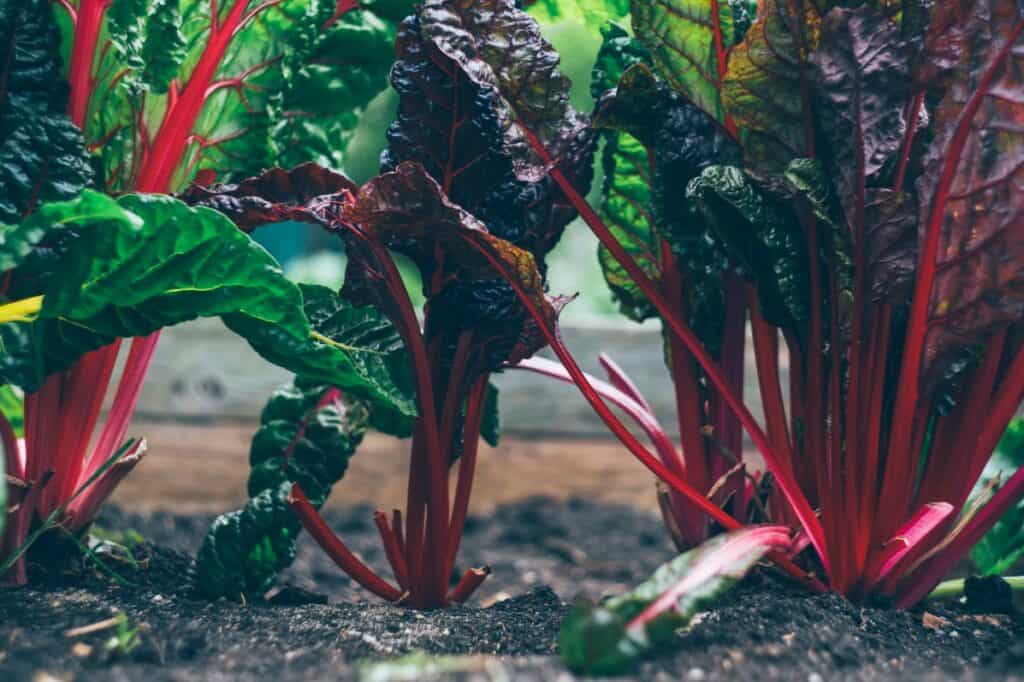 Being a plant parent can be pretty confusing for beginners. There are just too many varieties of must-have plants to choose from. We offer all the information you need to grow happy, healthy, and thriving plants.
We want you to find the plants that will be easy to care for if that's your thing. Or we can help you with the unforgiving and demanding ones that need specialized attention and care.
With our extensive guides on all sorts of plants, whether they live indoors, outdoors, or in water, you don't have to lose sleep and hope to keep your plants alive.
How This Works
Potted Well's plant lovers' team draws on their experiences with specific plant species. They use their experience to give you realistic expectations and steps to maintain your plants. They've had experience in a variety of plant care areas, from maintaining large gardens to small indoor plant families.
They have knowledge that has been passed down from generation to generation and a passion that grows just as deep. With years of writing experience, they know how to translate that knowledge into engaging articles that are full of interesting tips and tricks you haven't heard of.
When our writers have written all they can on a topic, our editors step in to make sure it meets quality guidelines. They check every article for the basics like grammar, formatting, and factual content, but they also make sure they have something special and are fun to read.
We know you love plants just as much as us, so if you see a way we can improve, don't hesitate to let us know. We want to make sure the content you are looking for is the content you find on Potted Well.
Our Core Values
Caring, environmentalism, trustworthiness, passion, and patience.
Our Team
Meet our team of plant lovers
Shaleena Quinlan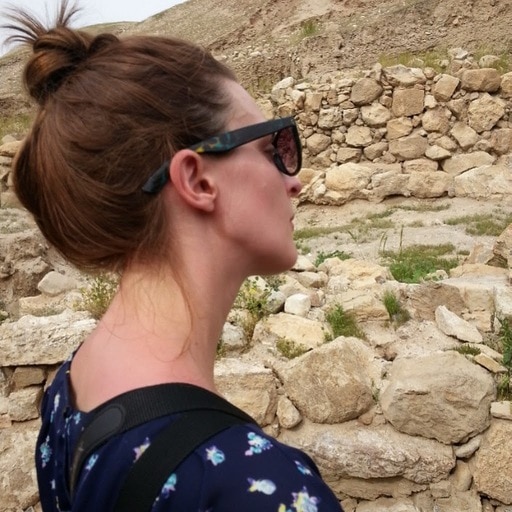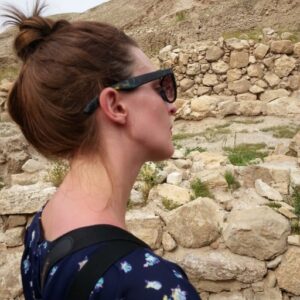 Shaleena comes from a long line of midwestern farmers and feels like gardening is in her blood. She loved helping her grandmother in her garden, learning to plow the soil, sow the seeds, and carefully attend to each plant. Her travels had added to her gardening knowledge, and she knows quite a bit about growing produce in the tropics.
She always makes space for a bit of a garden no matter where she has lived. Writing for Potted Well allows her to show off her extensive plant knowledge and keeps her focused and close to gardening even when she isn't tending to her plants.
What indoor plants do you like to keep?
There are so many. I love all types of pothos and philodendrons. I'm also a big fan of peperomia plants.
What outdoor plants do you like to prefer?
I grew up with peonies, so these are my favorite outdoor plants by far.
What plants do you consider the easiest and hardest to grow and maintain?
The plants that I consider the easiest to grow and maintain are pothos plants. I've pulled several of these back from the brink of imminent doom; they are just that hardy.
The plants that I consider the hardest to grow and maintain are orchids. People say they are easy, but I have struggled with too many of them to agree. Nevertheless, I can't stay away from them; they are too beautiful.
What tips do you have for people who struggle to keep plants alive?
Get a pothos plant, and don't baby it. These plants are hardy and will grow big and beautiful when left to themselves.
Where do you like to buy your plants?
I typically buy my plants from shops on Etsy. I look for sellers who are highly rated and very engaged with their customers.